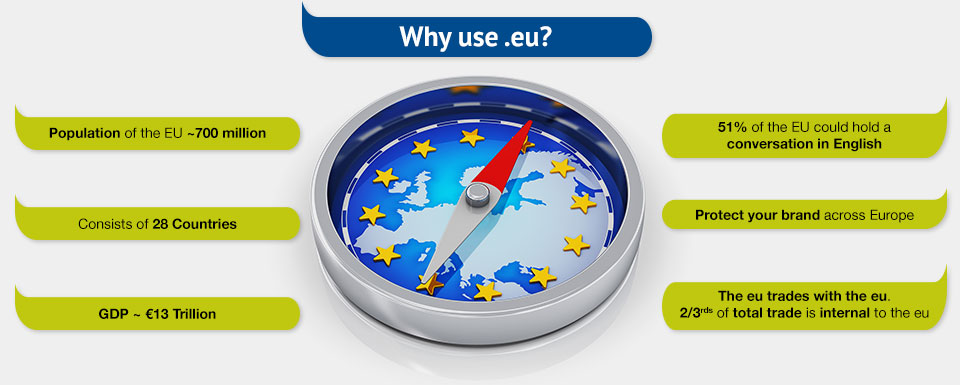 More than offering you an address on the Internet, a .eu website allows you to present your company as being truly European: an international player open for business across Europe that celebrates European cultural diversity.
.eu allows you to get closer to your customers and prospects by promoting your company's online presence across the 28 EU Member States and the rest of the world in the official European languages of your choice. Using .eu raises your visibility because it stands out as being innovative and modern.
Organising your online information in an efficient way for your customers can be complex when you operate in different markets. .eu simplifies multiple language and national options by reducing the number of websites needed to a single, European location.
The Internet is global, but it's also local. People know and trust the concept of "local". If you want to find the UK branch of Sony, for example, you'd expect to find it under sony.co.uk. Based in Ireland, you'd want the content from sony.ie and if you're in one of the other EU countries? Why not pull your european efforts under the one roof get yourdomain.eu